People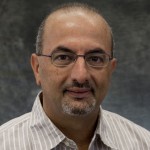 Dr. Fadi Fathallah, Professor and Center Director
Biological & Agricultural Engineering, UC Davis
Dr.Fathallah directs the AERC, and also directs the Occupational Biomechanics Laboratory. His research interests focus on occupational biomechanics and ergonomics, with special emphasis on agricultural environments. Recent research activities include several studies investigating the effects of stooped work on workersí health; investigating potential mismatches between tractor driving requirements and adolescentsí physical and visual capabilities; and the effects of manual weeding on agricultural workers.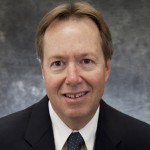 Dr. David Slaughter, Professor
Biological & Agricultural Engineering, UC Davis
Dr. Slaughter leads the BAE Sensors and Instrumention Laboratory (BAESIL). His research areas include automatic weed control systems, non-destructrive sensors for fruits, vegetables, and nuts, and real-time image analysis and computer vision control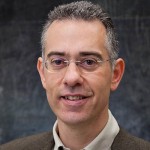 Dr. Stavros Vougioukas, Assistant Professor
Biological & Agricultural Engineering, UC Davis
Dr. Vougioukas is a new faculty member of the BAE department. He works in the area of mechanization and automation of specialty crop production, focusing on the design, development, and testing of mechanical actuators, sensors and control systems for optimal management of inputs, resources and products. Current research focuses on the synergistic operations of human workers and labor-aiding machines.
EMERITI FACULTY/PRINCIPLE INVESTIGATORS:

Dr. Julia A. Faucett, Professor Emeritus
Occupational Health Nursing, UC San Francisco
Dr. Faucett has expertise in worksite assessment of acute and chronic pain disorders in working age adults from multiple cultural groups. Her research has focused on the contribution of ergonomic, organizational, and psychosocial factors to musculoskeletal pain and disability.

Dr. James M. Meyers, Cooperative Extension Specialist Emeritus
Biological & Agricultural Engineering, UC Davis
Dr. Meyers has focused on issues in technology development and transfer in agriculture. In addition to working in leadership roles in a number of related organizations, he established the statewide AgSafe Coalition. He has worked consistently on the prevention of injury in agricultural settings.

Dr. John A. Miles, Professor Emeritus
Biological & Agricultural Engineering, UC Davis
Dr. Miles has focused throughout his career on the design of hardware and systems to improve the ergonomics of work practices in agriculture and forestry. He has been the leading Co-Principle Investigator in recent agricultural ergonomics work based at UC Davis.
CONSULTANTS:Ms. R.J. Banks, Ergonomist
State Compensation Insurance Fund

Dr. John Kabashima M.B.A.
UC Cooperative Extension, Los Angeles County
Dr. Kabashima serves as Environmental Horticulture Advisor in Costa Mesa, CA and also at the South Coast Research & Extension Center. His specialties include ornamental horticulture, nursery crops, pest management, exotic and invasive pests, water runoff, and water quality. His knowledge of the industry and working relationships with its leaders represent an vital connection to the industry for the AERC.

Ms. Rhonda Smith, Viticulture Farm Advisor
UC Cooperative Extension, Sonoma County
Rhonda Smith serves as advisor to commercial winegrape growers in Sonoma County where annual production totals over $400 million. Her efforts along with those of the late Ed Weber, Farm Advisor for adjacent Napa County, represent a vital connection to the industry for the AERC.
Dr. Keith R. Williams, Senior Lecturer
Neurobiology, Physiology and Behavior, UC Davis
Dr. Williams interests include biomechanics, analysis of gait and movement efficiency, musculoskeletal modeling, and motor learning/control. Dr. Williams is currently also serving as Interim Director of Online Education for the University of California.
Staff: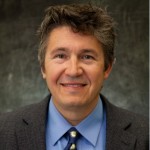 Mr. Victor Duraj, Associate Development Engineer
Biological & Agricultural Engineering, UC Davis
Mr. Duraj designs and tests alternative tools for potential ergonomic interventions, and coordinates AERC research projects. He serves as a BAE departmental safety coordinator in the areas of tractor and field, machine shop, and electrical safety.

Dr. Sayedahmad "Mir" Shafii, Lecturer
Biological & Agricultural Engineering, UC Davis
Dr. Shafii currently primarily instructs six courses in the BAE department's Applied Biological Systems Technology (ABT). He designed and fabricated many of the AERC's initial engineering interventions, and continues to be provide occasional support as needed.
PREVIOUS STAFF/STUDENTS/CONSULTANTS:
Larry Chapman – Consultant
Erica Garcia – Project Coordinator
Linda Garcia – Director, Cooperative Extension, Sonoma County
Andy Holtz – Graduate Student
Ira L. Janowitz – Ergonomist
Andy Kato – Graduate Student
John Kung – Graduate Student
Brandon J. Miller – Graduate Student
Amjad Ramahi – Graduate Student
Howard Rosenberg – Economist
Sally Suriano – Project Coordinator
Mike Tarter – Biostatistician
Diana G. Tejeda – Associate Development Engineer/Project Coordinator
Brent Ulrey – Graduate Student
Ed Weber – Viticulture Farm Advisor